Calling all radio pirates!
Aar me hearties! Jules, Bristol Wireless' treasurer will be taking us back to the 1960s in a couple of weeks time, when he talks on pirate radio (Ah! The pink-shrouded mist of nostalgia descends over my eyes. Ed.) in the Zoo bar at St Werburghs Community Centre (map here) on Wednesday, 14th January 2009 from 8-9 pm.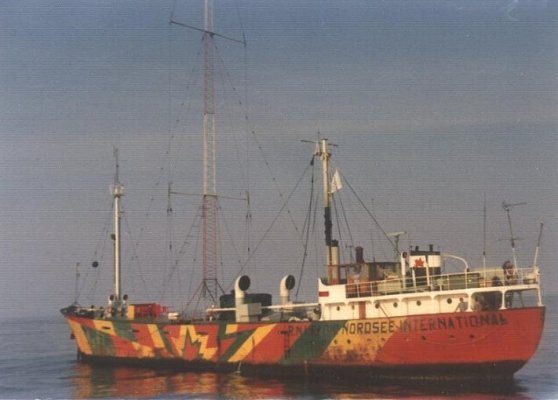 In an email Jules has just sent me he says the talk will cover the history and political legacy of pirate radio in the North Sea from 1964 until 1989 and will include historic recordings, music and a slide show of some astonishing scenes from the North Sea. In more detail, he'll be covering the radio ships, the people, the music and the dirty tricks employed by the UK government to get them off the air once and for all – sadly it seems, for ever. 🙁 Jules continues: "I shall tell just how complicit the UK government was in destroying this form of free speech – and I shall reveal some truly astonishing and shocking facts of just what powers the UK government retains – to this very day".
The bar will also be open for the event, ably staffed by Rich.
Jules is promising a further talk soon on land-based pirate radio if this one goes well.