Weekend networking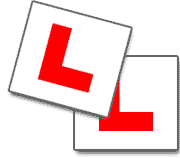 It's before 10 am on a Saturday morning and there's a dozen or so Bristol Wireless folks huddled together in Hamilton House. Besides amazement at our weekend early rising proclivities, readers are probably wondering if this gathering served some useful purpose; and of course it did – we'd all come together for a day's networking workshop.
The day's teaching started off in the capable hands of Mike and Ben, covering the basics of networking: what it is; LANs, WANs and MANs; the OSI network model from the physical layer to the application layer; TCP/IP and netmasks (the latter usually taxes your correspondent's brain. Ed.); DNS and useful configuration and monitoring tools before adjourning for our bring and share lunch.
The first part of the afternoon saw us reconvened and transferred to Matt Zero for part II, wireless networking – the general concepts, plus hardware and software (e.g. Voyage Linux and OpenWRT), before heading into Part III, which brought the elements of the first 2 parts into focus and their relevance to the Bristol Wireless network.
Before going our separate ways for the day we also drew up a to-do list for future network development and the management of the project.
In summary, it was agreed all round that the day had been extremely useful and we're now discussing arranging future in-house training sessions.
Finally, your correspondent would like to say a big 'thank you' to Ben, Matt and Mike (not forgetting Pete for reviewing the training documentation) for their invaluable input, time and effort and for all other attendees for making the day so educational and enjoyable. 😀