It's festive closing time (soon!)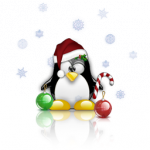 In common with the rest of the country, we heathens at Bristol Wireless shall be taking a festive break and closing the lab. Our arrangements are as follows: we shall be closing from lunchtime on Friday 23rd December (aka beer o'clock on POETS Day. Ed.) and will re-open for business on Tuesday, 3rd January 2012.
If any of our customers experience any matters that need addressing in the meantime, please phone (any voicemail message will be emailed to us! Ed.) or email us as per usual.
May we take this opportunity of wishing you all the compliments of the season and the very best for 2012.