NAO warns UK needs more skilled cyber-crime fighters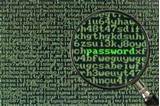 The BBC website posted an article today highlighting the concerns expressed in a report by the National Audit Office (NAO) that a lack of skilled workers is hampering the UK's fight against cyber crime and that it could take up to 2 decades to fill the skills gap.
The internet economy in the UK accounts for more than £120 bn., a larger share of of GDP than any other G20 country. However, the cost of cyber crime in the UK is estimated to be between £18 bn. and £27 bn. a year.
Despite efforts by the law enforcement authorities to intensify their efforts and increase their staff numbers to combat online crime, the NAO warned that the UK faced a current and future cyber security skills gap, with "the current pipeline of graduates and practitioners" unable to meet demand.
Moreover, education officials interviewed by the NAO said it could take "up to 20 years to address the skills gap at all levels of education". These officials also raised concerns about a lack of promotion of science and technology subjects at school, resulting in a low uptake of university computer science and technology courses by students.
Commenting on the National Audit Office report, Bristol Wireless' Rich Higgs said: "If the government didn't treat children with hacking skills in a draconian manner, either banging them up or extraditing them, we would have plenty of security experts".
What Rich says is quite true. The chief scribe has also met former 'hackers' who've decided to turn their skills to positive use and have found that Google is their enemy rather than their friend when they canvass for security work.