"Women deserve to be part of the IT crowd," comments Bristol 24/7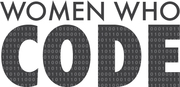 Ada Lovelace Day, that annual celebration of women in science, technology, engineering and medicine, may be gone for another year (news passim), but that doesn't mean it's forgotten.
Earlier today local news site Bristol 24/7 carried a comment piece by Ujima Radio presenter Cheryl Morgan entitled "Women deserve to be part of the IT crowd".
Starting with Ada's work with Babbage, the piece moves forward through the significant and changing role of women in IT:
Grace Hopper, an admiral in the US Navy, first taught computers to understand human-like language. She invented the compiler, a tool that can convert the programming languages we are familiar with today into instructions more easily understood by machines. She also invented the Cobol programming language.
It also highlights the problems that women can face in what are seen as "male" professions:
However, when an industry becomes male-dominated, it is hard for women to survive in it. I'm reminded of a cartoon in which a group of businessmen tell their sole woman colleague: "You are the only person who thinks this organization is sexist."
Cheryl's piece leaves its best piece till last: a branch of Women Who Code has now been established in Bristol. This is the organisation's third city group after Belfast and London.
The Bristol Women Who Code group will be holding its inaugural meeting on Thursday 23rd October at the Engine Shed at Temple Meads (map). This will be a hack event entitled Coding in the Cloud. At the time of writing, only 4 places were left, so if you want to attend, hurry up!